What is the most annoying in operation of manual stacker?Of course,this is endless pumping to achieve required lifting height,not only time consuming,but also something required a lot of efforts.With new ESFH1025 this procedure is as simple as possible-just press the lifting button.
The semi-electric stacker ESFH1025 is a powered solution made in a basis of traditional manual stacker for simplification of manual loading & unloading operations where the frequency of these operations is not high enough for use of fully powered or traditional semi-electric solutions.The truck is designed to be used in more occasional operations ,rather than systematic load handling proccess.
48V Power system has better enrgy cosumption performance in comparison with the traditional 24V systems.
The power unit is located at the very bottom of stacker which greatly improves stability.
Relatively low self-weight in comparison with standard semi-electric stackers.
Manual lifting & lowering are always available regardless the level of the battery charge.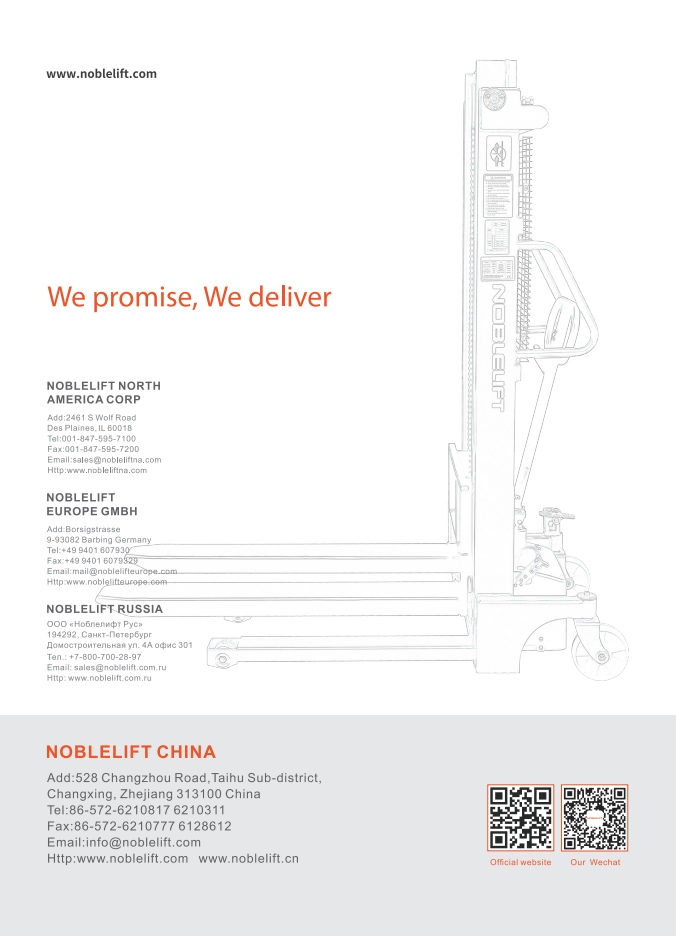 Related Products - Accessories